And so tree by tree, stone by stone, brick by brick, beam by beam…⚒🪓🧱
and in April 2024 we will be able to invite you to the parts of the Fortress that are inaccessible today.
Until then, brave and passionate contractors from Castellum and Vikal have the restoration of the walls, gates and bridges ahead of them. The icing on the cake will be the attractions prepared along the new route….
Finally, it will be possible to sleep in a historic tent with a view of the Sněžník Massif or ride a horse-drawn cart along the reconstructed fortress bridges. The route will be accessible to people with special needs, including the creation of lifts so that you can reach viewpoints, a crafts zone, or a multimedia presentation – how the Fortress was built.
Also we chase away the snow and frost and act.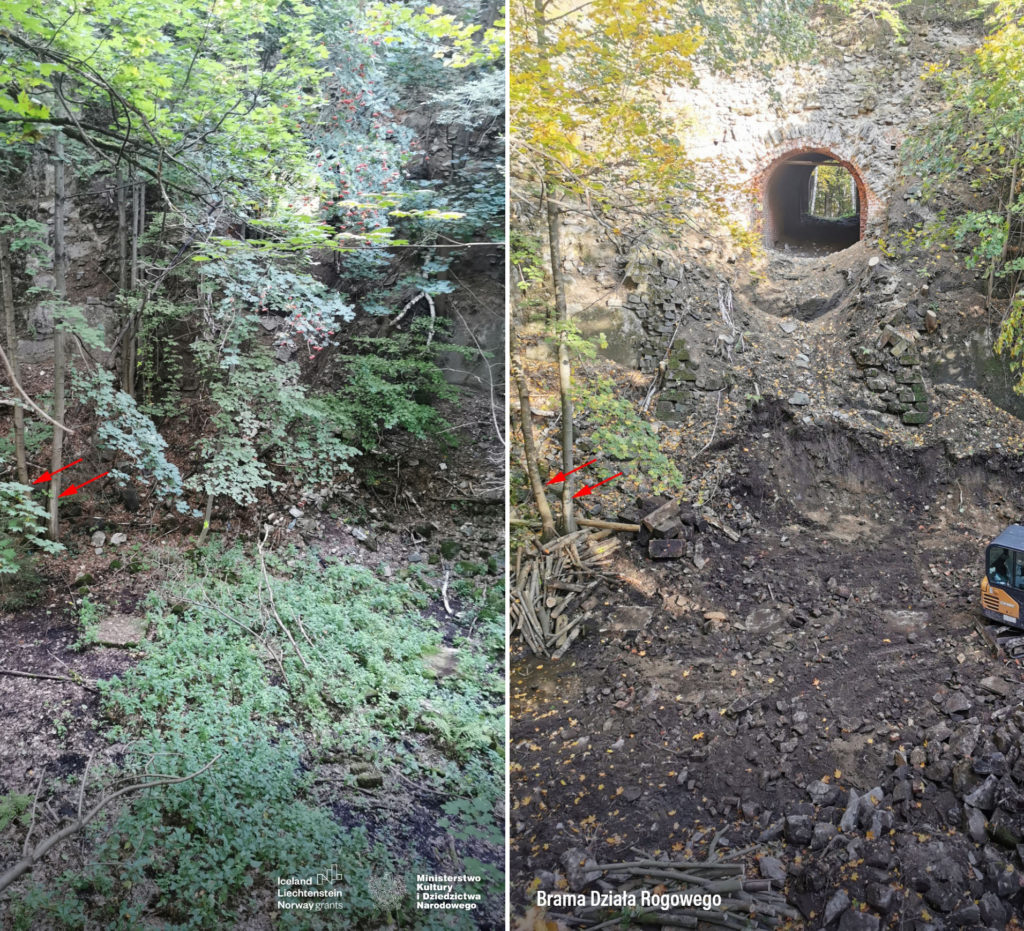 Together we work for a green, competitive and inclusive Europe.
The project "Revitalization for cultural and educational purposes of degraded and inaccessible parts of the Silver Mountain Fortress Historical Monument" is implemented within the framework of the EEA Financial Mechanism 2014-2021.