This year we plan to reconstruct 1 of the 16 bridges with a drawbridge section between the Donjon and the Upper Bastion. By 2024 it will already be 4/16 bridges … unless a ufo or other surprise lands … With this we will reconstruct the historic communication between the Horn Works and the Donjon.
The moat has already been cleared, the bridge abutments are in the process of being bricked.
We are determining the exact location of the axle of the movable bridge span. Unfortunately, the stone elements where the axle was attached to the pan have not survived.
Instead, we managed to uncover analogous sockets in the lower (eagle) gate of the Donjon. And so, step by step, we are investigating – how it was historically resolved….
One idea is to write a grant application for a time machine.
We even phoned about it, but the lady said that now there is only a call for applications for coal and sugar….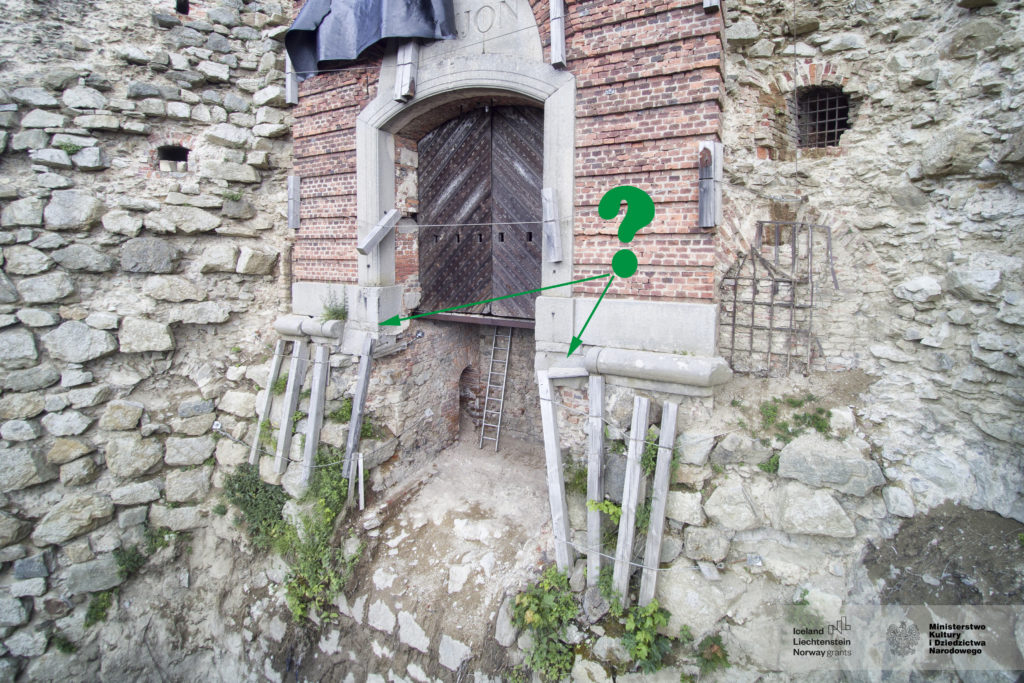 –
The project entitled Revitalisation for cultural and educational purposes of degraded and inaccessible parts of the Silver Mountain Fortress Historical Monument received funding from the Culture Programme of the European Economic Area Mechanism 2014-2021, Measure 1. Improving cultural heritage management, Sub-measure 1.1. Restoration and revitalisation of cultural heritage.
Contractor – Castellum Sp. z o.o.
Value of construction and conservation works for Task 1 – PLN 12,887,694.00 gross.
Completion date is February 2024.
Beneficiary: Twierdza Srebrna Góra Sp. z o.o.
Partner: Fjellugla Kompetanse AS
Project: Rafał Karnicki, Maciej Małachowicz, Festgrupa sp. z o.o.
Together we are working towards a green, competitive and inclusive Europe.