Keep your fingers crossed for a bountiful harvest, maybe finally some cannon, bullet, or possibly a cleaver will dig in
On a more serious note, we appreciate the perseverance of the contractor for the construction and maintenance work that is progressing at the Cavalier.
Approximately 350 tons of debris remained to be hauled up to the historic floor level.
In the casemate in the pictures, as early as August 2023, you will be able to see projections – "how the Stronghold in Silver Mountain was built"
You will see the progress of the works not only in the media. The construction site is organized in such a way as not to close the previously accessible parts of the Fortress for visitors
We invite you to visit.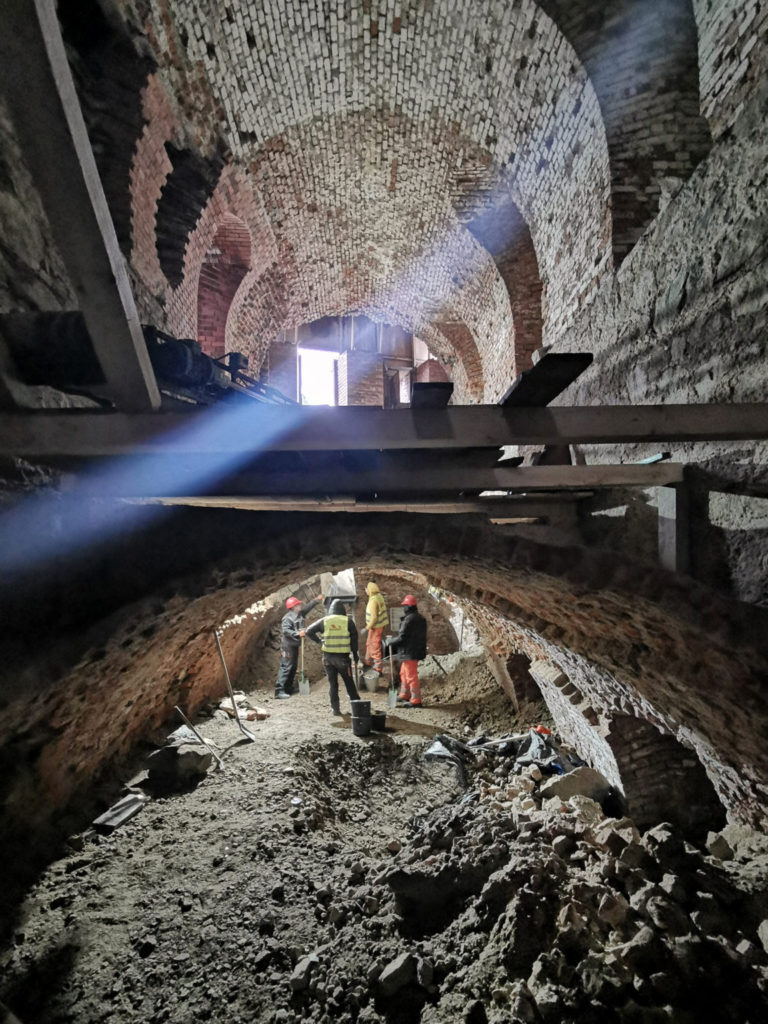 The project entitled "Revitalization for cultural and educational purposes of degraded and inaccessible parts of the Historic Monument of the Silver Mountain Fortress" received funding from the Programme "Culture" of the European Economic Area Mechanism 2014-2021,
measure 1. Improving cultural heritage management,
Sub-measure 1.1 Restoration and revitalization of cultural heritage.Contractor – VICTUM PROFESSIONAL Sp. z o.o.
Value of construction and conservation works for task no. 2 – 6 136 470.00 PLN gross.
Completion date is 29 July 2023.
Beneficiary: Srebrna Góra Stronghold Sp. z o.o.Partner: Fjellugla Kompetanse AS
Together we work for a green, competitive and inclusive Europe.