What does a promotion specialist do in the morning when the coffee machine breaks down and you need to find another way to enjoy yourself❓
Colouring Prussian uniforms with expert historian Robert Jurga.
We start the New Year with more ideas.
We are preparing quite a pleasant surprise for you.
What it might be❓
Details will be announced soon❣️.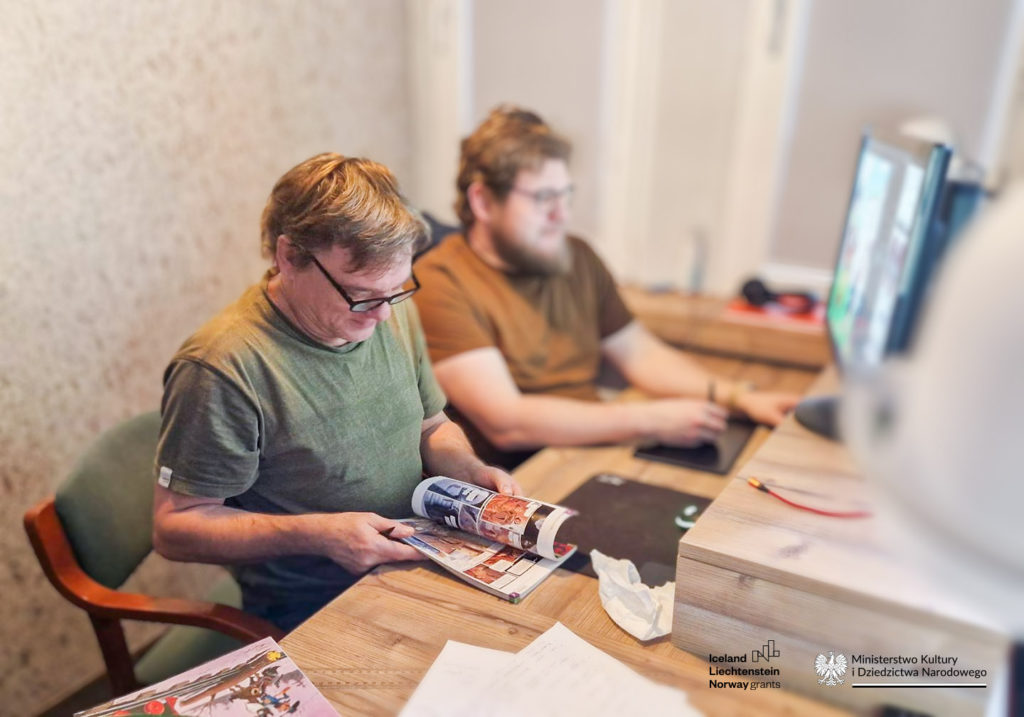 Together we are working for a green, competitive and inclusive Europe.
The project 'Revitalisation for cultural and educational purposes of degraded and inaccessible parts of the Silver Mountain Fortress Historical Monument' is implemented within the framework of the EEA Financial Mechanism 2014-2021.